Boogsey Music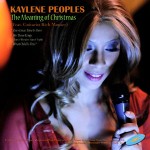 Boogsey Music is  the home of recording artist Kaylene Peoples.  Kaylene is a vocalist with a 5-octave range, a multi-instrumentalist, award-winner record producer, multi-award-winner filmmaker, film scorewriter, and conductor/arranger/orchestrator.
THE MEANING OF CHRISTMAS is a vocal jazz/holiday EP filled with sensual, smooth vocals, consisting of a trio of the best beloved Christmas songs.  They have unique, original, yet modernized arrangements with a traditional jazz quartet.  Enjoy the songs "What Child Is This," "We Three Kings (Star of Wonder, Star of Night)," and "Christmas Time Is Here."  Guitarist Rich Mouser is a special treat as he solos beautifully on THE MEANING OF CHRISTMAS EP.  The combination of Peoples's smooth, extraordinary vocals coupled with Mouser's virtuosity is a must-listen-to.  So purchase "Kaylene Peoples – The Meaning of Christmas" to warm your heart, entertain the kids; or just plain close your eyes and be transported to a world of beautiful vocals, and deep, heart-felt music filled with the spirit of Christmas!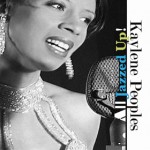 Her album All Jazzed Up! is the perfect mix of classic vocal jazz and straight-ahead jazz as she performs brilliantly with her quartet.  Her single off the album, "Do you Remember," climbed to the top of the independent charts and now Kaylene has just finished mastering her newest release A NEW RITE OF PASSAGE, which will be the debut album for the newly formed  "Sophisticated Pop" group PEOPLES REPUBLIC.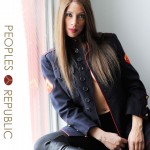 Kaylene is starring in the one-woman-show RITE OF PASSAGE, consisting of multi-media and music.  The play RITE OF PASSAGE has already receieved accoloades from the City of Lynwood, the 56th District Senator's office recognizing Kaylene Peoples's charitable contributions, giving back to the community by presenting her youth "mentoring" play to help those who want to get into the music industry.  Her story is like so many young women, and is a difficult but necessary story to tell.  Performances are scheduled for spring 2014.
As Boogsey Music continues to churn out great music, keep your eyes and ears open for the next jazz album, MY MAN, which is scheduled to be completed by January 2014.  This CD promises to impress with straight ahead jazz favorites, enchanting vocals, and legendary performances and legendary guest performers!  If you love Dave Brubeck, Chick Corea, John Coltrane, Ella Fitzgerald, Barbra Streisand, and more, you will simply fall in love with MY MAN.  This body of work has been a long time coming, but we promise it will be worth the wait.  Some of the most incredible jazz players are on this CD, and we can't wait for you to hear it!